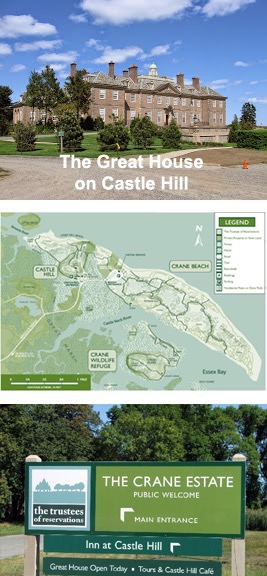 Time: 9:00 AM
Date: Sunday, April 24, 2016
This was my second time doing this race, which had its inaugural running last year. This year, I ran it solo, but my husband and daughter were there at the start and finish to cheer me on. We arrived shortly after 8am and it was cold (46*), sunny, and windy.
The course was the same and is described as "gently rolling" hills following the first major hill up Castle Hill. It is a pretty, but challenging course with limited traffic on mostly country roads.
Pre race, there was limited communication via email and Facebook.
Disappointments:
same shirt as last year, so no date or year,
no medal
no timing chip in bib
no photographer anywhere
only 10 port-a-johns 
There was a huge drop in partiipants – 620 in 2015 and 370 in 2016. The registration fee of $45 remained the same. they had water at each of the 3 stops and Gatorade at one.
About half way I thought I was doing okay because I was on track to beat 1:43, but I quickly realized that my time to beat was 1:34. At this point, I became discouraged since I did not think I could get a PR. Later I realized that there was a chance of beating my previous time, so I started to speed up around 8.5 miles. It was hard for me to pick up my pace but I did try to. mile 7 was my slowest and mile 10 was my fastest.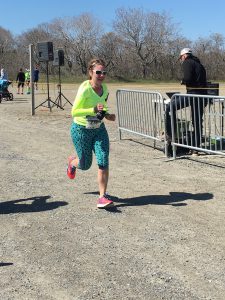 Post race, there was Smuttynose beer, Hint water, Stoneyfield yogurt, water, and pizza. We grabbed a few things and left.  On our way home, I checked my 2015 results and compared them to these results. I realized that I had to compare gun times and that is whe I realized that I had gotten a PR!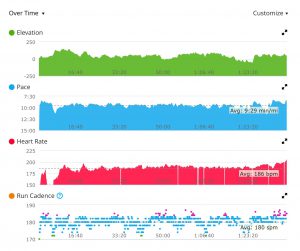 Official results:
Place: 191
Division Place: 35
Division: F4049
Finish: 1:34:19.0
Pace: 9:26