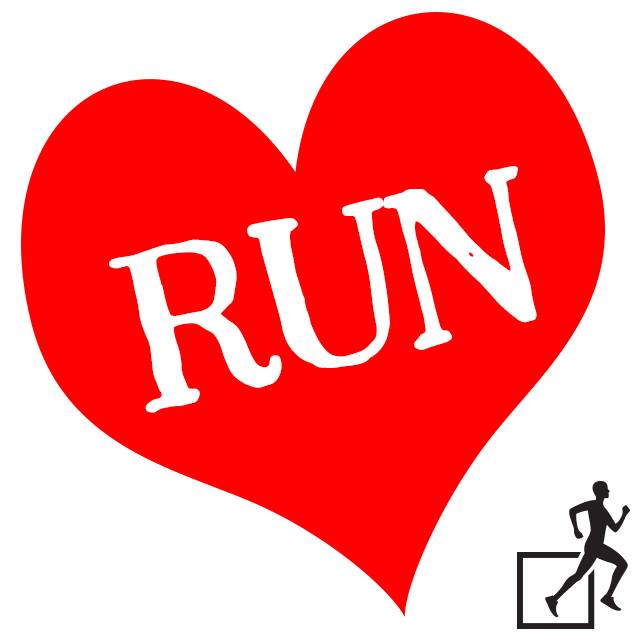 Thursday, June 9, 2016 at 6:30
For the 4th year in a row, I ran the Hollis Fast 5K. This is a unique race in that it is always held on a Thursday evening in early June, is downhill, attracts very fast runners, and is often cloudy and drizzly.  This year, my goal was to help Sarah beat 30 minutes. For the first time, our husbands and children also ran although everyone at different speeds and this proved to be a great race for all. My husband 23:36.9 and my daughter 35:47.0 PRd and she finished with a smile on her face. She actually finished having fun and carrying her friend!
The evening was comfortable and clear – 63* and 48% humidity and we set off together. Our Garmins were giving us different numbers so we split the difference when figuring out if we should speed up or slow down. This was a mistake because in the end we fell short of our goal.
11 days after Vermont City Marathon, I crossed the line of the Hollis Fast 5K with my bestie, Sarah. [You can see her head to the left between the two women looking down to stop their watches.]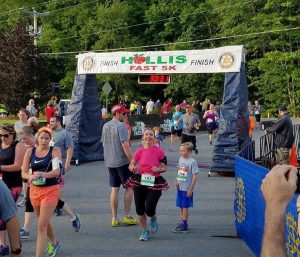 Here are my results!
| | | | | | | |
| --- | --- | --- | --- | --- | --- | --- |
| 693 | 45 | SANDRA MULDOWNEY |   |   | 30:15.6 | 18:25 |