Sunday, April 9, 2017   
We stayed the night in Somerset and drove down to Middletown, stopping at Dunkin Donuts and arriving at 2nd beach around 7am. The Middletown 2nd beach parking lot was fairly empty with few cars and some police officers. There were some canopies set up with tables for registration as well as packet pickup. This all went very quickly, since it was so empty. It was cold so we stayed warm by siting in the car except for using the porta-potties and a quick warm up just before the start.  The start was not quickly identifiable, but we just followed folks down to the other end of the parking lot where everyone gathered.  It was 43* and sunny at 8am when the race started. I started with a hat and gloves, which over the course of the race, I removed.
What I liked about this race: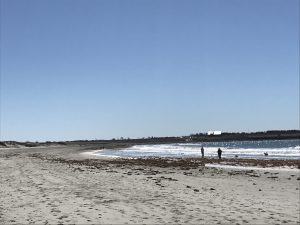 easy parking 
easy packet pick up on site
familiar route elicited memories
low cost – $45.44
start and end at the beach [2nd Beach]
What I was disappointed in:
short sleeve t-shirt vs. long sleeve tech shirt [as listed]
no clinch sack or water bottle [as listed]
very small and cheap medal
limited race photos
only 4 porta potties in parking lot
no real time splits at 4, 6, and 8 miles [as listed]
could not hear/understand the opening announcements
All racers started together which was a bit confusing, since I could not hear the announcement. We went out to Sachuest Point and then back towards the start area before heading inland.  The course was much hillier than I expected. The online course description said "no climbs to speak of," but that was not the case with a 1/2 mile climb at mile 2.5 and a 1 mile climb starting at mile 7.5. For a race that started at sea level, a 488 ft total gain was more than expected, especially for how it was advertised.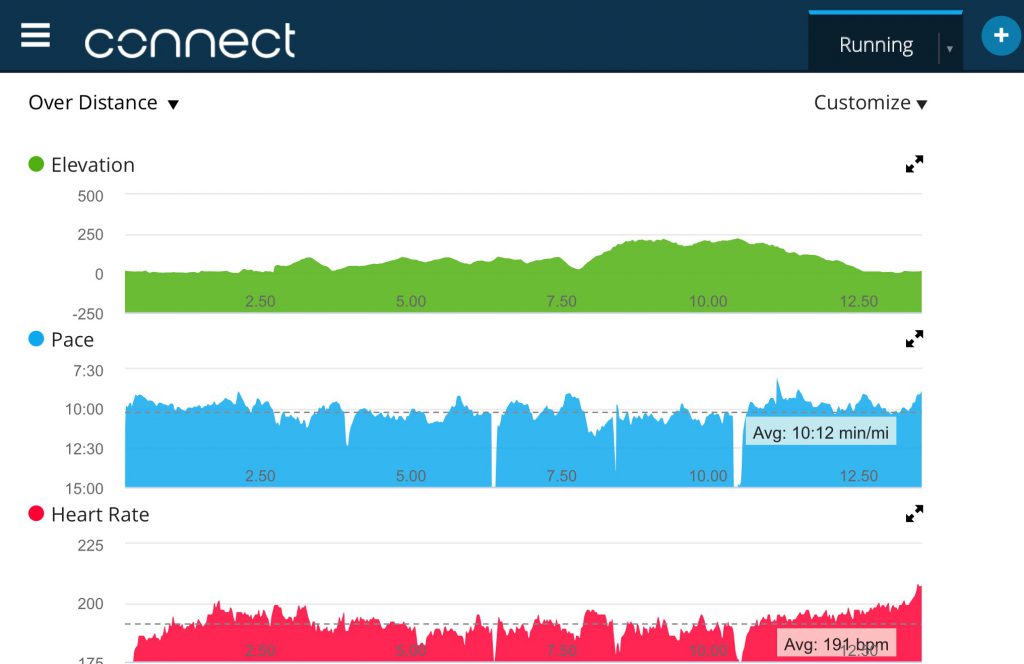 I was hoping to meet some New England BAMRs, but only saw Adriene M. as she ran by me as I was coming back from the point. She never saw me. Later I learned that I was running very close to a Shelley S., who was a couple of runners behind me for a good chunk of the race. She ended up passing me within the last 1/2 mile.
This race was a training run for me [with a goal of <2:15] since my goal race is the Vermont city marathon in May. That will be my next race and after that will be Hollis Fast 5K.