This race was another family affair with all three of us running. Our morning started with a picture with the Most Interesting Man in the World.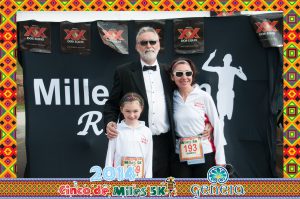 Brian and Brenna ran/walked together, while I set off on my own. It was a crowded uphill start outside of the NH Sports Plex and a unique finish inside on the turf of the NH Sports Plex. 2069 people completed this race on this Sunday morning (5/4/14). The weather was partly sunny/cloudy, windy, and cool, with drizzle once we were done. I ran hard, and found the few hills a challenge. The downhill finish helped me pick up some momentum and enter the building. Unfortunately, I misjudged the finish line and thought the first black mat was it, stopped my Garmin, and then quickly realized the clock was running and the arch was up ahead along with the finish timing mat. I set off in a sprint towards the finish line thinking I did not get a PR.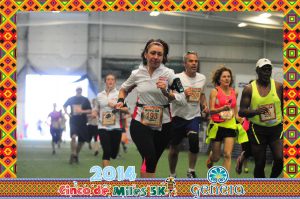 After finishing, I got some water and waited for Brian and Brenna to finish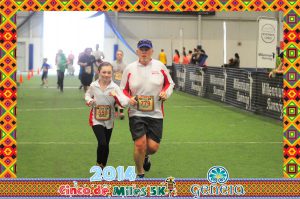 Later, I was surprised to learn that it was my best 5K to date.
MULDOWNEY,SANDRA (193)
Division: 8:32
Gender: F
City: MERRIMACK
State: NH
Age: 43
Overall Time: 26:28.3
Pace: 8:32
Overall Place: 420
Top 20.3% overall (420/2069)
Top 10.8% in division (48/444)
Top 13.0% for gender (190/1463)
Top 20.0% in state (356/1783)