Last year, I claimed this to be my favorite race of all time and I was excited to be able to participate again this year. My bestie, Sarah and I traveled up together on Friday afternoon. The expo was great again and we were surprised to receive lots of gift cards – a $10 LL Bean, a $10 Olympia Sports, and a Dunkin Donuts. There were samples of food as well. We got great magnets and awesome tech shirts too!  We opted to go to dinner in downtown Portland and it was great.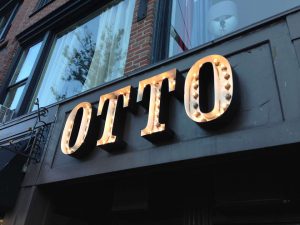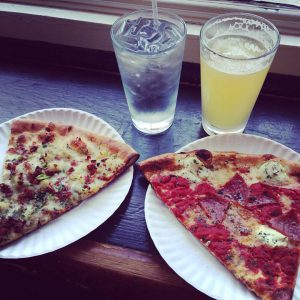 We chose to sit at the counter in the front window so we could people watch, since it was a crafter's evening and there were many folks walking around downtown.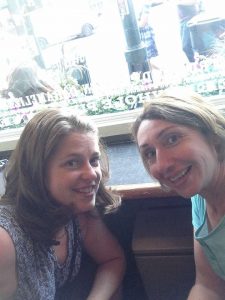 Back in the hotel room, we laid out our goodies while we watched the opening ceremonies for the Summer Olympics.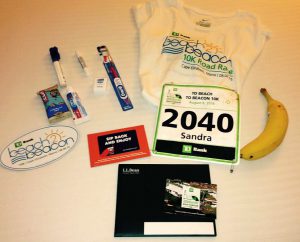 In the morning, we stopped at Dunkin Donuts for breakfast before heading to the shuttle bus at the Hannaford lot. We arrived around 6:30 and waited in line. The drop off was further away than last year, so we had a nice long warm up walk to the start area. Once again, there were tons of porta-potties, which made for short waits in lines. The start line was crowded as usual. We waited amongst thousands of others for the race to start at 8am.
Sticking with the heart rate training plan was not easy. I had to walk from the beginning and I sent Sarah to run her own race, since I was going to be much slower.  My run cadence shows just how much walking I did.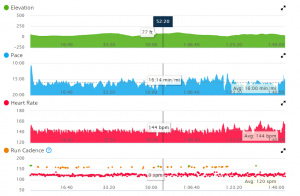 Being at the back of the pack has its perks. You get great solo shots and don't get blocked by other runners.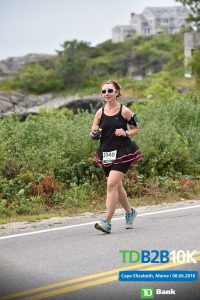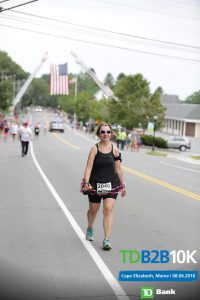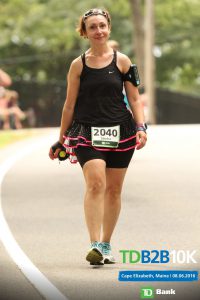 The volunteers are also so happy to see you at the water stops and cheer you on enthusiastically.  You get spectators shout encouraging words and comment on your outfit because you are not part of the crowd.
The downside of being so slow is that you have far fewer spectators along the course as well as at the finish. You also miss out on the food for runners especially if you watch the awards, which we did.  
The highlight of the race for me was my finish when Joan Benoit Samuelson [American marathon runner who won gold at the 1984 Summer Olympics in Los Angeles] came towards me to shake my hand and congratulate me.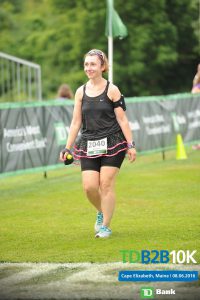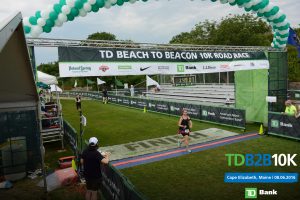 There were a total of 6345 finishers, so I was not alone in the back of the pack.
6286 347/350  F45-49 1:49:06  1:40:21 16:09 Sandra Muldowney