12/13/15 at 4:30 at the NH Motor Speedway – 2.25 miles
A festive night-time run/walk through NH's largest holiday lights display.
After saying that I would never do this race again, I not only did it, but decided to 'race' it. Brian also raced it and Brenna ran it.  It is not that I did not enjoy our experience last year, but more that leaving the parking lot was so frustrating and took so long! We ran along with the Lelands, which was a first for our two families.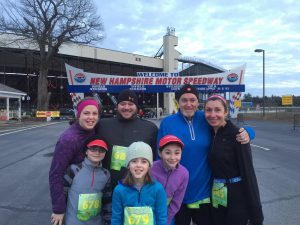 We ran through 1,000,000s of lights, but it was hard to really take in all the displays while racing.  There was plenty of time to take in the whole experience as we waited to leave the parking lot and had to go through the whole light experience along with those who were there just to view the lights.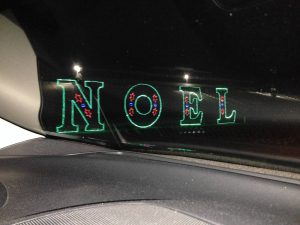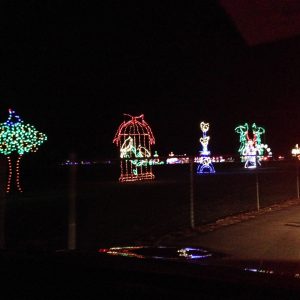 The course was changed from last year and had us go inside the track.  I thought the change made the course more challenging, but I did enjoy going through the tunnel of lights.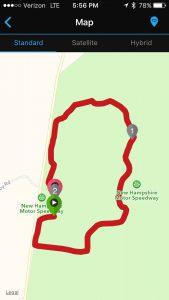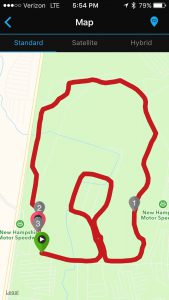 Sandra Muldowney
Bib: 685
Division: F40-49
Division Place: 17 / 231
Overall: 199
Gender Place: 83 / 944
Age: 44
Guntime 3.1 mi (18:24.3 min) 18:24.3
Nettime 3.1 mi (18:11.9 min) 8:06/ 18:11.9 199/17
Garmin stats – 2.05 miles – 18:13 min – 8:54 pace